Melbourne
Dive into Melbourne: A 5-Day Cultural and Coastal Expedition
Ah, Melbourne! A mosaic of vibrant street life, pulsating arts scenes, and picturesque coastlines. It's a city that never stops evolving, beckoning explorers with its melange of modern wonders and timeless nature. If you've got five days to spare, you're in for a treat. Let's dive deep into Melbourne's rich tapestry, where culture and coast converge in a dance of beauty and wonder.
Day 1: Dive into the Heart of Melbourne (CBD)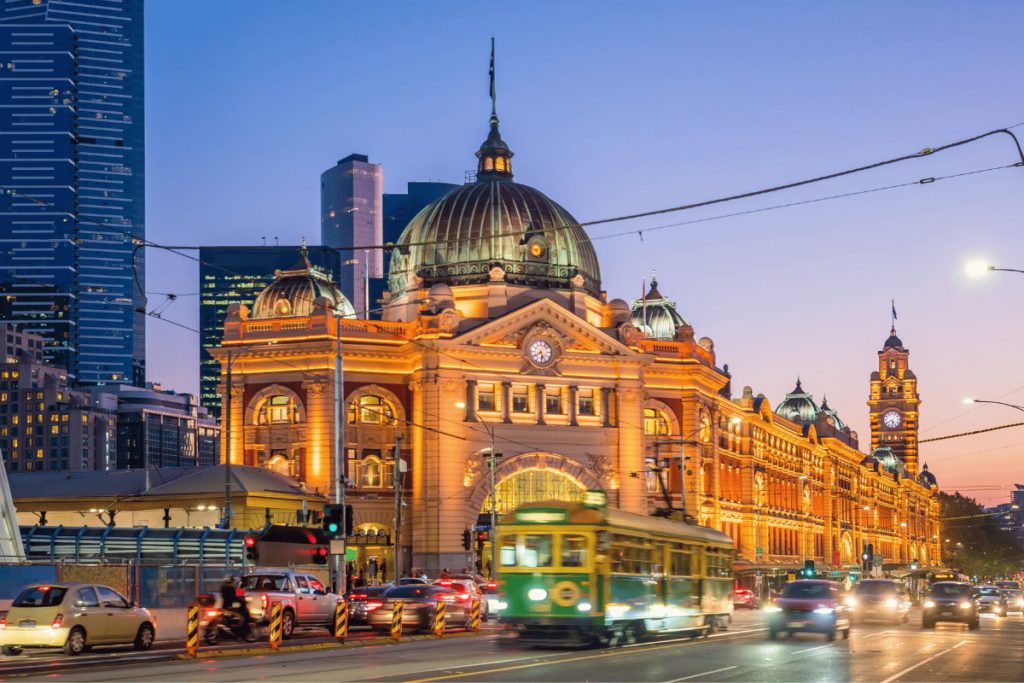 Morning:

Hardware Société: Begin with breakfast at this chic café, whose fusion of French and Australian dishes will invigorate your taste buds. Their lobster benedict is a standout!
Federation Square: The cultural heart of Melbourne, this modern piazza buzzes with festivals, events, and street performers. Explore the various venues, from galleries to eateries, that make up this dynamic space.
ACMI: Dive deep into the world of film, TV, and digital culture. Their interactive exhibits often change, ensuring fresh experiences for visitors.

Afternoon:

Flinders Street Station: Admire the yellow facade and green copper dome of Melbourne's iconic train station. Its vintage charm contrasts with the bustling urban life it caters to.
Hosier Lane: As you meander this lane, you'll find an evolving canvas of graffiti, murals, and street installations—reflecting Melbourne's pulse and creativity.
Bourke Street Mall: Beyond shopping, you can indulge in street music performances, ranging from classical to jazz.

Evening:

Chin Chin: This restaurant not only serves delectable Asian cuisine but offers an ambience imbued with edgy art and pulsating beats.
Eau De Vie: After dinner, head to this hidden cocktail bar for some of the city's most inventive drinks.
Day 2: Museums, Gardens, and Nightlife
Morning:

NGV: Beyond its impressive art collections, the museum's architecture and garden installations are worth appreciating.
Royal Botanic Gardens: Attend a guided Aboriginal Heritage Walk to understand the indigenous significance of the flora.

Afternoon:

Shrine of Remembrance: Located near the gardens, this war memorial offers panoramic views of Melbourne from its balcony.
Carlton Gardens: Discover the IMAX cinema inside the Melbourne Museum or admire the 19th-century Royal Exhibition Building.

Evening:

Lygon Street: After savoring Italian delights, explore nearby boutiques or bookshops.
Brunswick Street: Visit this bohemian paradise in Fitzroy, brimming with bars, live music, and vintage shops.
Day 3: The Majestic Great Ocean Road Adventure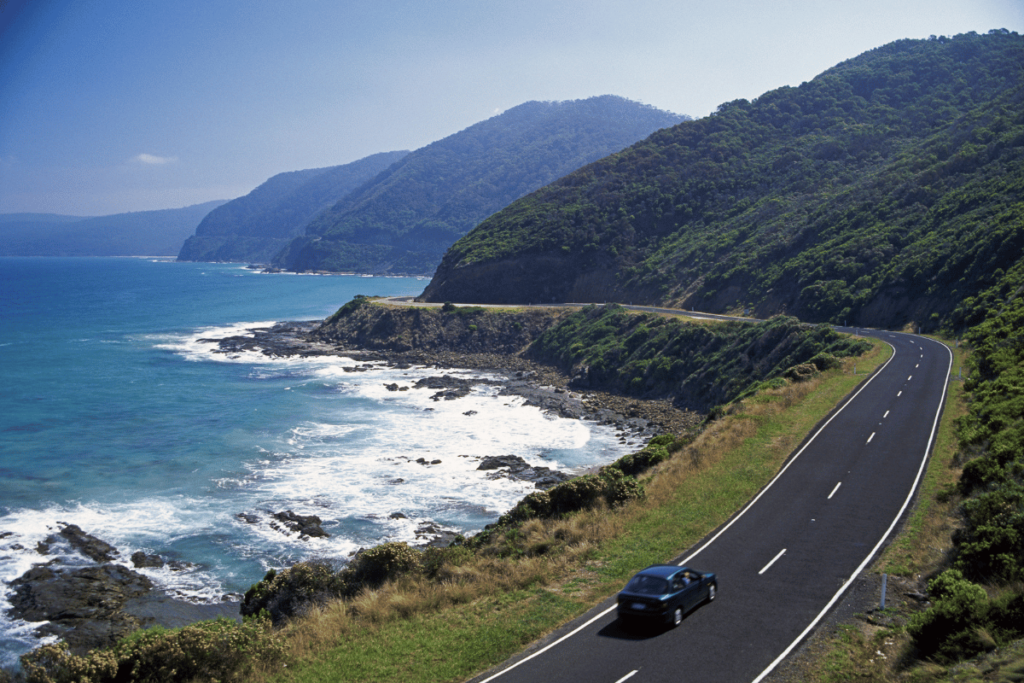 Great Ocean Road: One of the world's most scenic coastal drives, this winding route takes you through rainforests, coastal cliffs, and iconic rock formations.

Aireys Inlet: This coastal hamlet boasts the Split Point Lighthouse, known locally as the "White Queen". Guided tours offer historical insights and panoramic views.
Apollo Bay: Nestled between the verdant Otway Ranges and the ocean, it's a perfect lunch spot. Indulge in fresh seafood while soaking up the ocean views. Nearby is the Maits Rest Rainforest Walk, a 30-minute circuit through ancient rainforest.
Port Campbell National Park: Home to wave-sculpted rock formations and the Twelve Apostles.

Gibson Steps: Provides a beach-level view of two of the Apostles, offering a unique perspective and photo opportunity.
The Arch: Nature's powerful erosive forces have sculpted this impressive arch from the limestone cliffs.
Day 4: Dive into History and Melbourne's Entertainment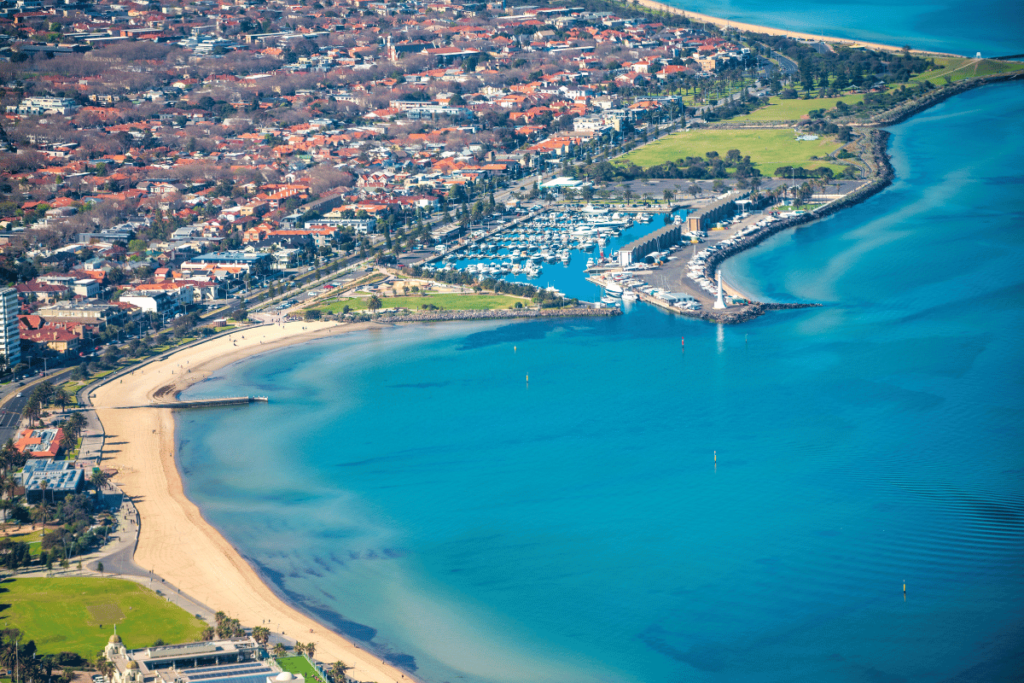 Morning:

Queen Victoria Market: Spanning over two city blocks, it's a buzzing labyrinth of fresh produce, hot doughnuts, and unique souvenirs. The market's history traces back to the 19th century, making it more than just a shopping destination.

Afternoon:

St Kilda Beach: More than a beach, it's Melbourne's seaside playground. The Esplanade hosts the St Kilda Sunday Market, perfect for artisanal finds.
Luna Park: Beyond its fun rides, this historic amusement park, with its iconic "Mr. Moon" entrance, has been thrilling families since 1912.

Evening:

Southbank and Arts Precinct: Wander along the river promenade, lined with public art, before exploring the Arts Centre Melbourne with its iconic spire.
Crown Casino: Beyond gaming, the complex houses luxe cinemas, top-notch restaurants, and the Palladium, a venue for premier events. The hourly fireballs along the Riverwalk are a sight to behold.
Day 5: Discover Phillip Island's Wildlife Wonders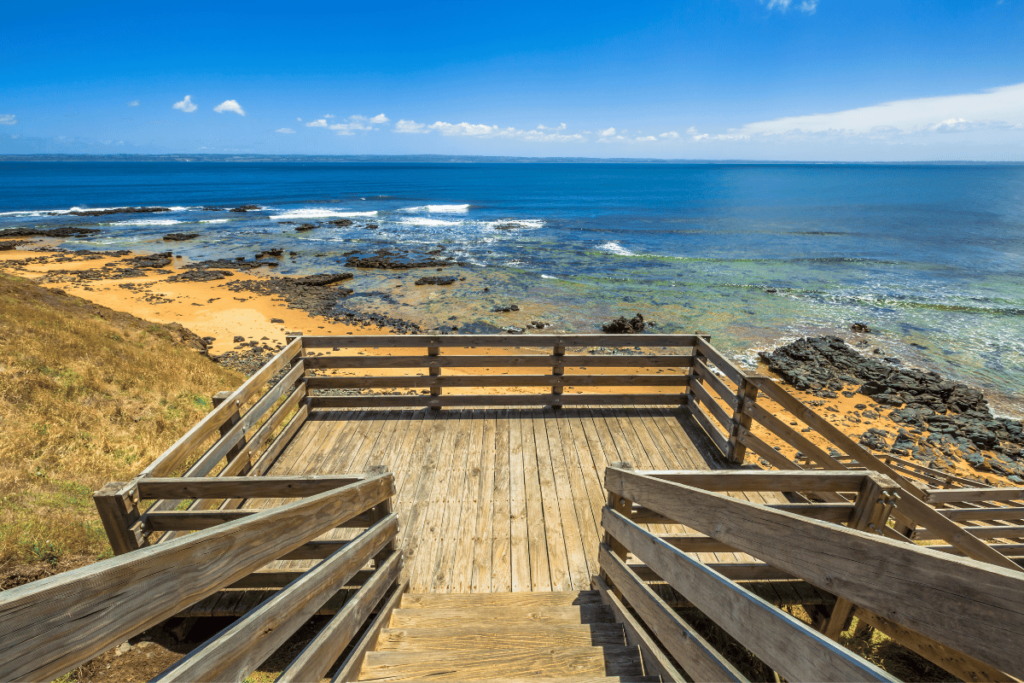 Phillip Island: Renowned for its wildlife encounters, rugged coastal landscapes, and motor sports.

Koala Conservation Centre: Wander elevated boardwalks to view koalas in their natural habitat. The centre's commitment to conservation and the environment ensures these creatures thrive.
Churchill Island Heritage Farm: Step back in time on this historic island, witnessing traditional farming activities, from sheep shearing to cow milking. The island's serene wetlands and gardens provide a haven for birdwatchers.
Nobbies Centre: Beyond the chance to spot Australia's largest fur seal colony through interactive displays and cameras, the boardwalk offers breathtaking views of Phillip Island's rugged south coast.
Penguin Parade: As dusk falls, witness the world-famous parade of little penguins. Each night, these birds waddle from the sea to their sand-dune burrows in a heart-warming spectacle.
Conclusion:
Melbourne isn't just a city—it's an experience, a story waiting to be told, an adventure to be lived. From the hustle of its artsy lanes to the whispering tales of its coastal wonders, five days in this city promise a lifetime of memories. Whether you're a nature enthusiast, a culture vulture, or simply a curious soul, Melbourne offers a slice of its heart to every traveller. Dive in and let Melbourne's magic envelop you!