Food
Top 5 BBQ Grills for the Australian Summer
The scent of barbecued delights wafting through the air is unmistakably a hallmark of an Australian summer. A cherished ritual, BBQs represent more than mere cooking in Australia – they epitomise community, connection, and the essence of summer. As the BBQ season heats up, you might be on the lookout for the perfect grill to elevate your outdoor feasts. With a myriad of options on Amazon, the choice can be daunting. To simplify your hunt, we've compiled a list of the top 5 BBQ grills ideal for the Australian summer.

Size: Compact, yet with a sizable cooking area perfect for intimate gatherings or family meals.
Heating Capacity: Known for its rapid heating, it maintains a consistent temperature, ensuring even cooking.
Fuel Type: Gas.
Portability: Its lightweight design, combined with fold-down side tables, makes it ideal for those on the move or with limited space.
Price: Mid-range, ensuring quality without breaking the bank.
The Weber Q2200 is a testament to the adage that good things come in small packages. Its versatility makes it a favourite for both city dwellers with small balconies and adventurers seeking a portable yet effective grilling companion.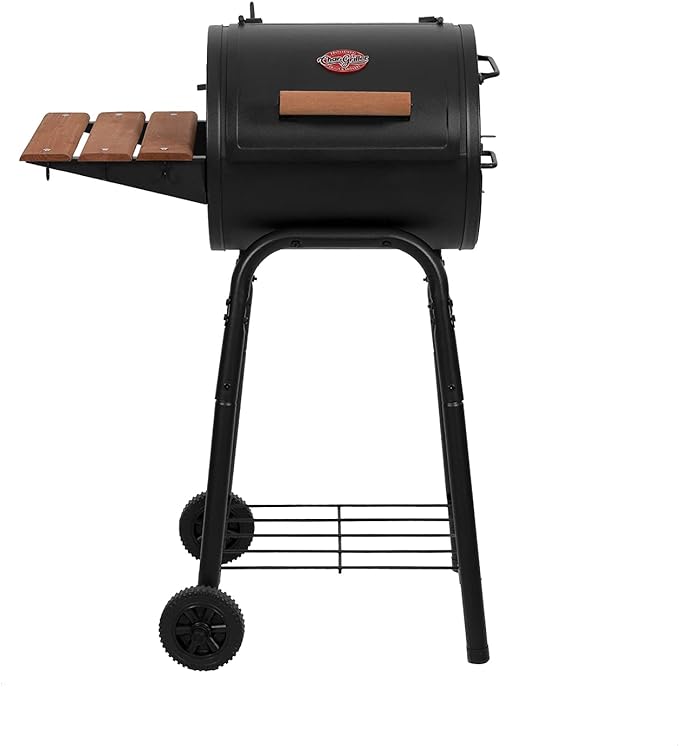 Size: Designed with smaller spaces in mind, it's great for patios, balconies, or compact backyards.
Heating Capacity: The cast-iron grates ensure excellent heat retention, enabling perfect sear marks on your BBQ.
Fuel Type: Charcoal.
Portability: Although not meant for constant movement, it's lightweight enough for occasional relocations within your space.
Price: Budget-friendly without compromising on quality.
The Char-Griller E1515 is a nod to traditional BBQing. Its design captures the essence of classic grilling while its efficiency and compact size make it a modern-day essential for charcoal grill aficionados.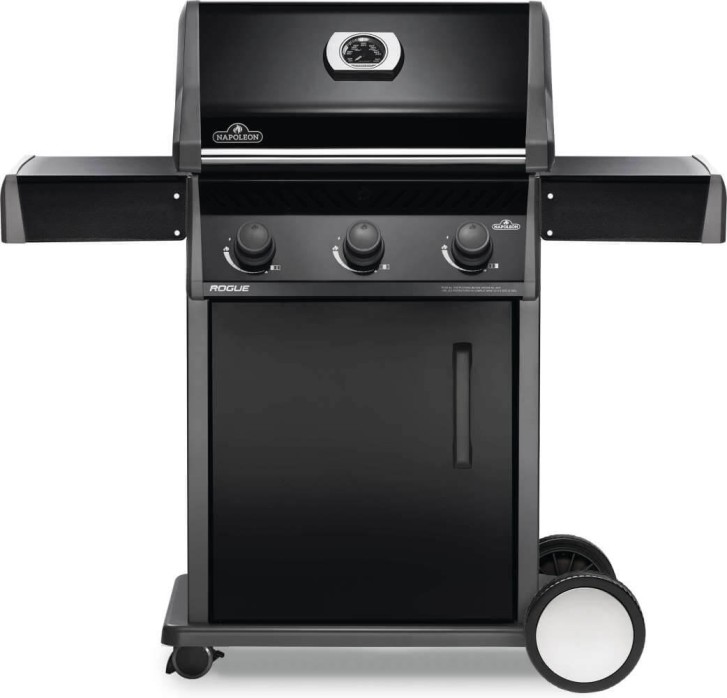 Size: Substantial, suitable for large family BBQs.
Heating Capacity: Features three main burners with even heat distribution.
Fuel Type: Propane gas.
Portability: Predominantly stationary but equipped with lockable wheels for occasional relocation.
Price: Mid to high-end.
For those who are looking for a blend of style and substance, the Napoleon Rogue 425 is an excellent choice. With its sleek design, it not only elevates the aesthetics of your patio but also promises a performance that will leave guests impressed.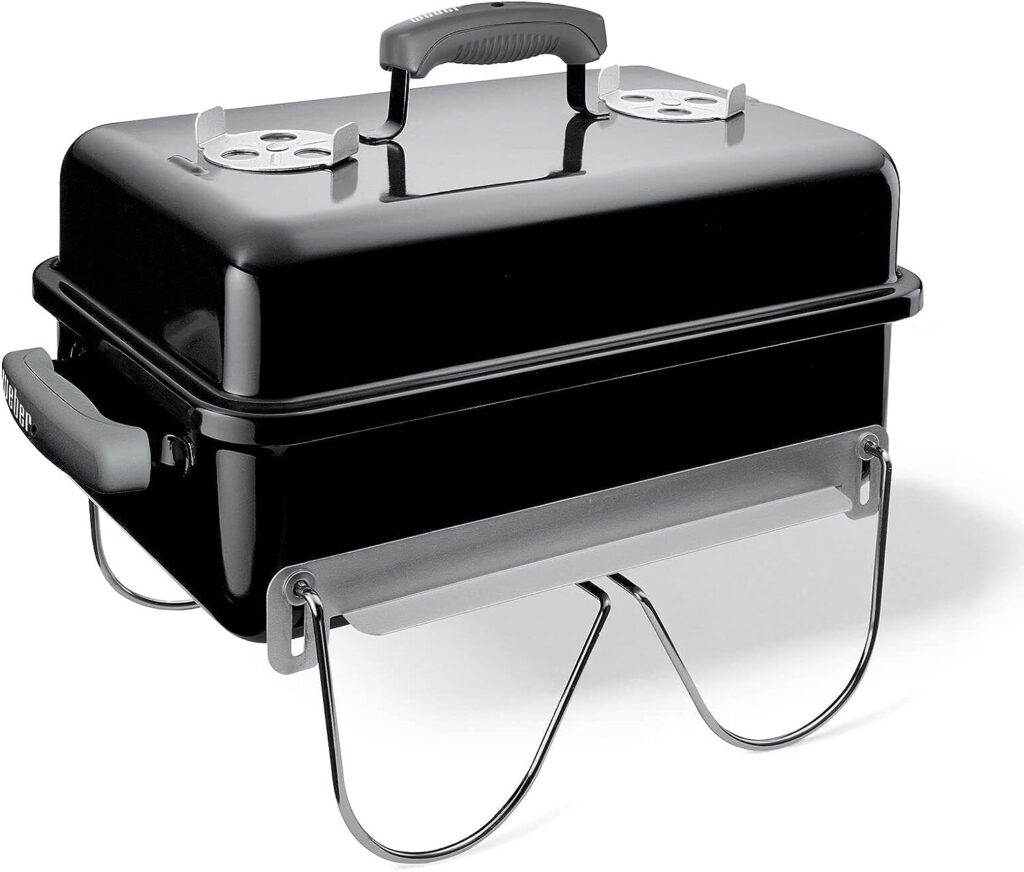 Size: Compact and portable, ideal for picnics, beach trips, or small gatherings.
Heating Capacity: Efficient heat distribution for its size, ensuring even cooking.
Fuel Type: Charcoal.
Portability: As the name suggests, it's designed for easy transport with a locking lid.
Price: Budget to mid-range.
The Weber Go-Anywhere Charcoal Grill is renowned for offering authentic BBQ experience on the go. Its design is perfect for those who love the taste of charcoal-grilled food and need a portable solution for their outdoor adventures.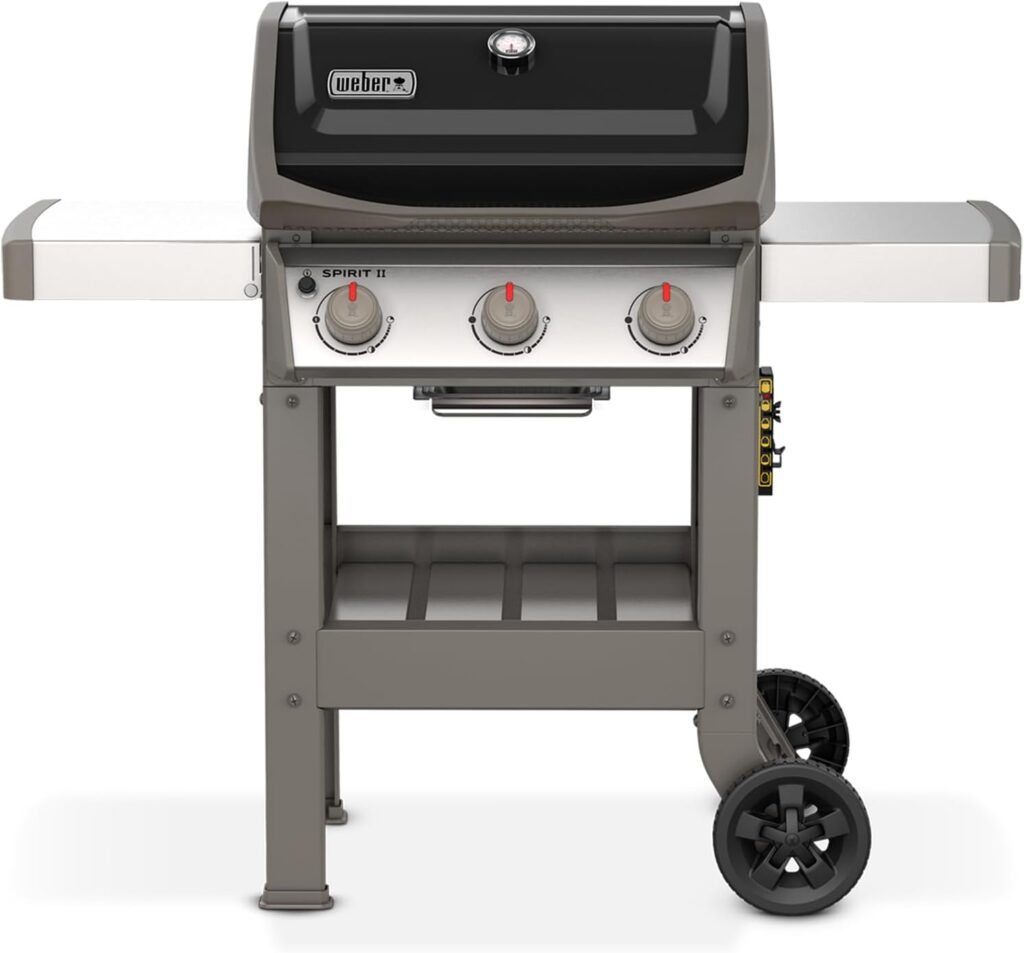 Size: Mid-sized with three burners, great for most family needs.
Heating Capacity: Consistent with the renowned Weber cooking system.
Fuel Type: Gas.
Portability: Has wheels but is primarily intended for stationary use in patios or backyards.
Price: Mid-range.
A favourite among many BBQ enthusiasts, the Weber Spirit II E-310 offers a reliable grilling experience, ensuring that every meal is a hit.
Before making any purchase, always ensure the chosen product is available on your preferred platform, read reviews, and compare specifications to make an informed decision.
Charcoal vs Gas: The Eternal Debate
Choosing between charcoal and gas grills is akin to picking between traditional and modern cooking methods.
Charcoal Grills: These are often heralded for delivering an authentic BBQ experience. The smoky aroma, which is a favourite for many, is unique to charcoal grills. They require a bit more skill, as controlling temperature can be trickier. However, the flavour payoff is something many swear by. The ritual of lighting the coal, waiting for the perfect grey ash coat, and then grilling, is therapeutic for many.
Gas Grills: For those who prioritise convenience and precision, gas grills are the go-to. They offer swift heating and consistent temperature control, perfect for impromptu BBQ sessions. While they might not offer the distinct smoky flavour of charcoal grills, they make up for it with their ease of use and cleaner operation.
The debate doesn't have a definitive winner; it's subjective. Some even choose to own both, picking as per the occasion!
BBQ: The Heartbeat of Australian Summers
For Australians, the word 'BBQ' isn't just a cooking method; it's an emotion. It's about the spontaneous plans made at the beach, the backyard cricket, the laughter of friends and family, and the joy of sharing a meal.
The Australian BBQ tradition has its roots deep in the country's history. Indigenous Australians have been cooking meat on open fires for thousands of years. This tradition, now evolved and adapted, remains an essential aspect of the Australian lifestyle.
From city parks dotted with public BBQ stands to beachside grill-ups, BBQs transcend age and background, creating a mosaic of shared memories.
Conclusion
The radiant Australian summer beckons a season of outdoor fun, and what better way to celebrate than with a sizzling BBQ? It's not just about the grill or the food; it's about the stories told, the memories made, and the bonds strengthened. As you gear up for another summer, remember, the perfect BBQ is a blend of the right equipment and the right company. So, whether you're team charcoal or team gas, team compact or team expansive, Amazon's vast range ensures your BBQ game remains unmatched. Cheers to sun-drenched days, balmy evenings, and scrumptious BBQs!