Travel
From Shark Cage Diving to Wine Tasting: 11 Exciting Things to Do in Port Lincoln
Nestled along the stunning coast of South Australia, Port Lincoln beckons with a plethora of captivating activities to suit every traveller's taste. Embark on heart-pounding shark cage diving adventures, engage in playful encounters as you swim with sea lions, and indulge in leisurely wine tastings amidst breath-taking coastal landscapes. This comprehensive guide unveils the top 11 thrilling things to do in Port Lincoln, catering to adventure seekers and those yearning for a blissful retreat by the sea. Whether you seek adrenaline-pumping encounters or serene moments of relaxation, Port Lincoln promises an unforgettable journey of discovery and delight.
When visiting Port Lincoln, there's a handy app you should keep on your phone called Orderoo user app. Orderoo allows you to conveniently order food and alcohol delivery right to where you're staying, adding an extra level of convenience to your stay in Port Lincoln.
1.Shark Cage Diving – Dive into the Depths of Adrenaline
Port Lincoln has earned the title of "Great White Shark capital of the world," and for good reason. One of the most thrilling activities here is shark cage diving, where brave adventurers can safely come face-to-face with these majestic predators. Guided by experienced professionals, you'll be lowered into the clear waters of the Southern Ocean, separated only by a secure cage. As you observe these magnificent creatures in their natural habitat, you'll feel an unparalleled rush of adrenaline. It's an adrenaline-pumping encounter that will leave you in awe of these incredible creatures and provide a newfound appreciation for the ocean's apex predators.
2.Swim with Sea Lions – Playful Encounters with Marine Beauties
For a more playful underwater experience, head to Hopkins Island and dive into the waters to swim with the playful and friendly sea lions. These inquisitive creatures will welcome you into their world, gracefully twirling and gliding around you. This interactive encounter promises to be a highlight of your trip, leaving you with cherished memories of these adorable marine beings. The sea lions' curious and gentle nature will undoubtedly leave a lasting impression, making this experience perfect for families and animal lovers alike.
3.Lincoln National Park – Coastal Serenity and Nature's Splendour:
Escape to Lincoln National Park to immerse yourself in the untouched beauty of South Australia's coastal landscapes. The park boasts pristine beaches, rugged cliffs, and diverse wildlife. Hike along the Stamford Hill trail for panoramic views of the ocean and surrounding areas, or simply relax on one of the secluded beaches for a tranquil day amidst nature's splendour. As you explore the park's numerous walking trails, keep an eye out for native wildlife, including emus, kangaroos, and a variety of bird species. The harmonious blend of land and sea creates an idyllic setting for picnics and quiet contemplation.
4.Whalers Way Conservation Park – A Scenic Coastal Drive
Embrace the scenic wonders of Whalers Way Conservation Park, located just outside of Port Lincoln. Embark on a breath-taking coastal drive that offers stunning cliff views and several lookout points. Keep an eye out for native wildlife such as kangaroos and wombats that might make an appearance along the way. The park's rugged beauty and captivating landscapes provide the perfect backdrop for capturing memorable photographs. As you stand atop the cliffs and gaze across the vast ocean, you'll feel a profound sense of connection to nature.
5.Delectable Seafood – A Gastronomic Adventure
As a coastal town, Port Lincoln is renowned for its mouth-watering seafood. Take advantage of the fresh catch by dining at one of the local restaurants or eateries, offering an array of delectable dishes like oysters, tuna, prawns, and more. Savouring these culinary delights is a must-do experience for any food enthusiast. The seafood's freshness and exquisite preparation showcase the town's deep-rooted connection to the sea and its bounty. Whether you prefer a fine dining experience or a casual seafood feast by the waterfront, Port Lincoln's seafood will leave your taste buds thoroughly satisfied.
6.Mikkira Station – Encounter Koalas in the Wild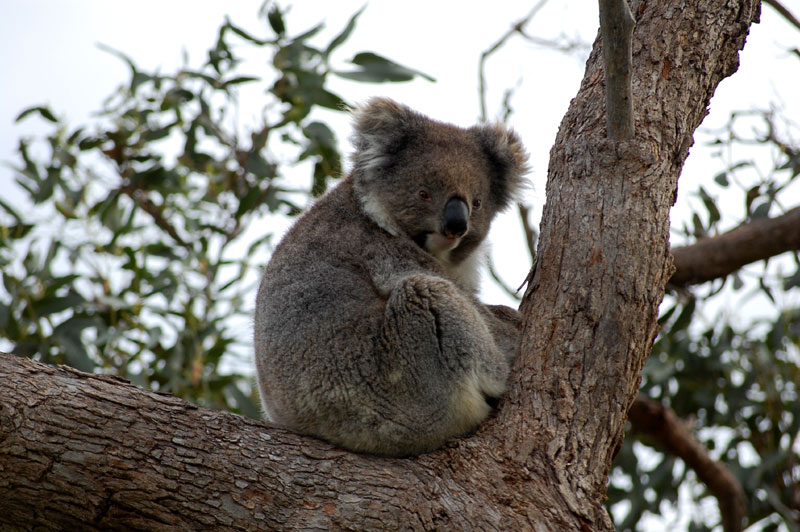 Venture to Mikkira Station, situated about 30km southwest of Port Lincoln on Fishery Bay Road, presents a unique opportunity to witness wild koalas thriving in their natural habitat, nestled among serene gum trees. This heart-warming experience allows you to get up close to these adorable marsupials as they leisurely munch on eucalyptus leaves. While the station remains closed between November 1st and March 1st due to fire risk (except for guided tours), it opens its doors to the public year-round. The Manna Gum trees provide a cozy home for koalas, and the area offers ample space for bird-watching, picnics, and camping. Discover native orchids in late winter and relish the tranquillity of this natural haven. Permits, available in Port Lincoln, grant access to this enchanting site, where pet animals, firearms, and recreational motorbikes are not allowed. Experience the serenity and wildlife of Mikkira Station for an unforgettable journey.
7.Coffin Bay National Park – Nature's Tranquillity
A short drive from Port Lincoln, Coffin Bay National Park beckons with its serene beauty. Home to tranquil beaches, sand dunes, and abundant wildlife, the park is a haven for nature enthusiasts. Take leisurely walks along the coast, soak in the peaceful atmosphere, and enjoy the picturesque surroundings. The park's diversity of landscapes, from coastal dunes to sheltered bays, makes it an ideal destination for nature lovers seeking tranquillity and an opportunity to connect with nature.
8.Lincoln Cove Marina – A Waterside Retreat
Spend a leisurely afternoon at Lincoln Cove Marina, a picturesque waterfront area lined with charming cafes, restaurants, and boutique shops. Take a relaxing stroll along the boardwalk, or indulge in water activities such as kayaking or jet skiing. The marina offers a perfect blend of coastal charm and modern amenities. Whether you want to unwind with a cup of coffee while watching boats bob on the water or engage in exciting water sports, Lincoln Cove Marina has something for everyone. The idyllic setting and vibrant atmosphere make it an excellent place to soak up the town's maritime culture.
9.Axel Stenross Maritime Museum – Reliving Port Lincoln's Maritime Past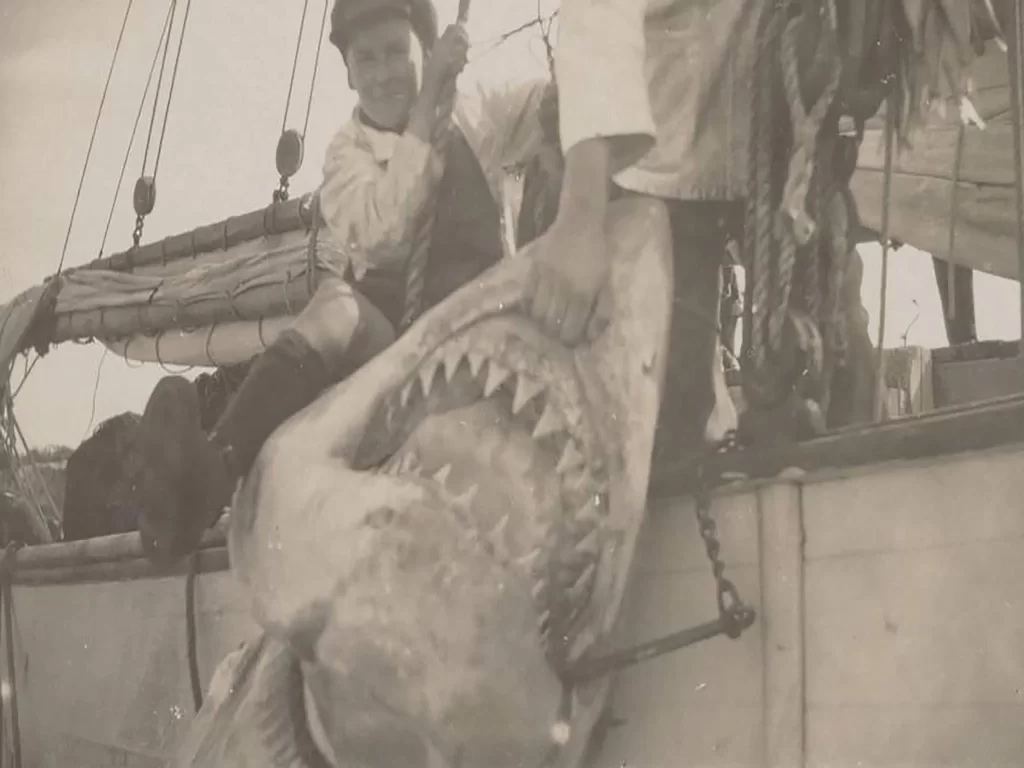 Delve into the maritime history of Port Lincoln at the Axel Stenross Maritime Museum. Discover the town's seafaring heritage, learn about the local fishing industry, and explore various artifacts and exhibits showcasing the region's connection to the ocean. The museum's captivating displays take visitors on a journey through time, highlighting the profound influence of the sea on Port Lincoln's development and culture. History enthusiasts and maritime aficionados will find this museum to be a fascinating and enriching experience.
10. Glen Forest Tourist Park – A Wildlife Wonderland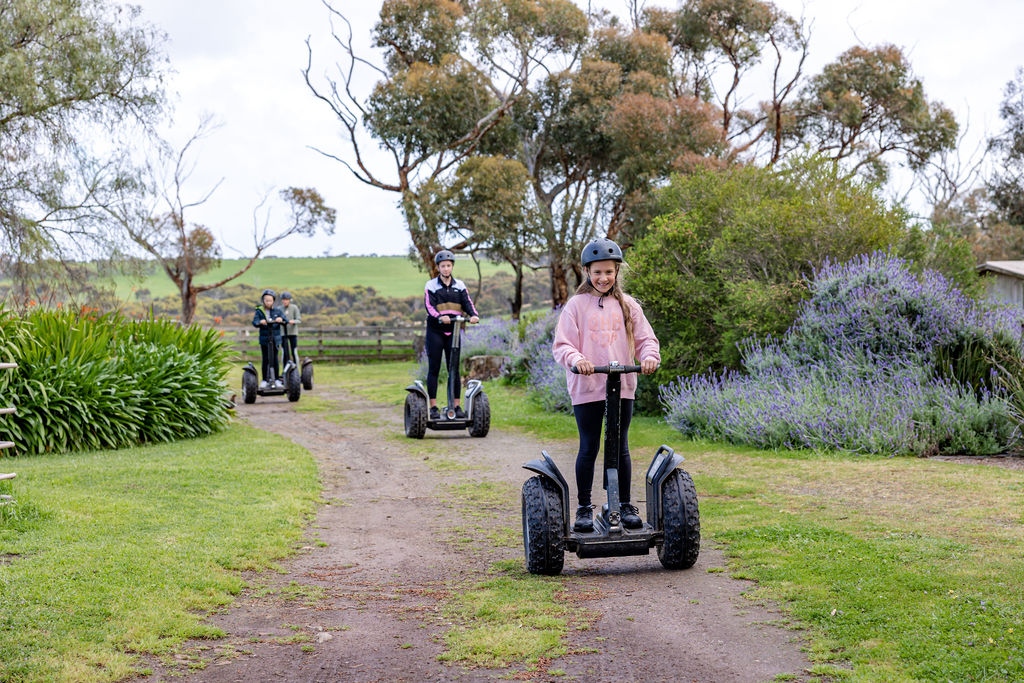 Just 15 minutes from Port Lincoln, South Australia, Glen Forest Tourist Park invites all ages to a captivating experience. Covering 400 acres, it's a haven for animals like dingoes, kangaroos, emus, wombats, and koalas. Interact with baby farm animals and explore the aviary with lorikeets and birds. Glide through the vineyard on Segway tours, and savour estate flavours with their Wine Tasting. An essential stop for anyone, whether local or international, seeking an intimate encounter with Australia's beloved wildlife.
11.Wine Tasting – Raise a Glass to Local Vintages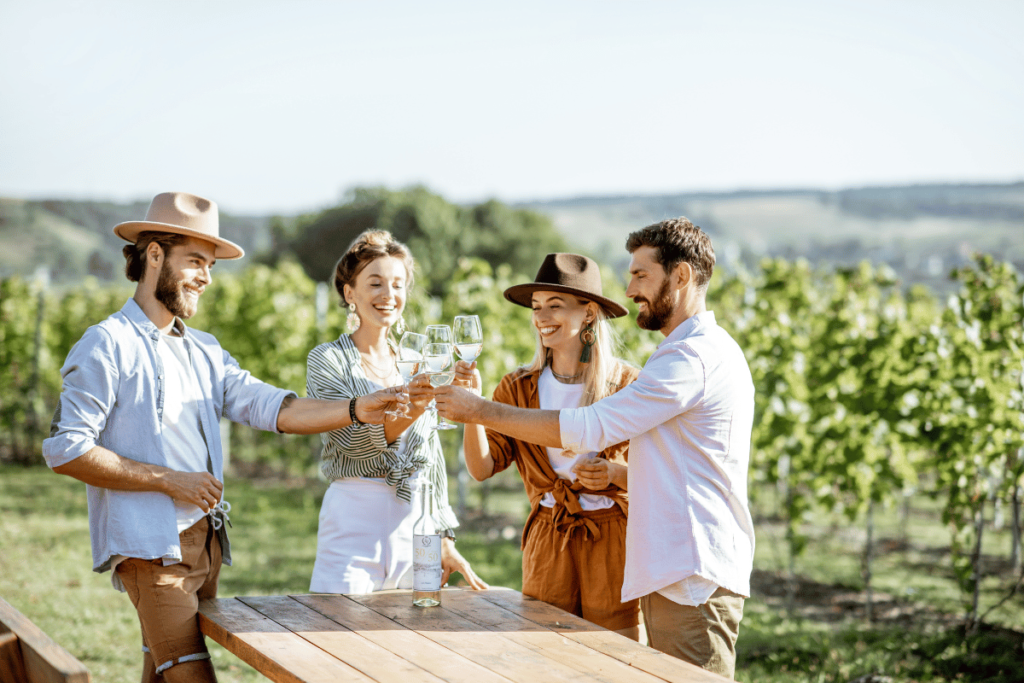 Don't miss the opportunity to explore nearby wineries and savour some of the finest wines the Eyre Peninsula has to offer. Participate in wine tasting sessions, where you can sample a variety of wines and appreciate the region's growing reputation for producing exceptional vintages. Engage with knowledgeable winemakers who will gladly share the stories behind their creations. The Eyre Peninsula's fertile soils and temperate climate contribute to the production of excellent wines, making this experience a delightful treat for wine connoisseurs and those simply looking to unwind amidst the vineyards.
To conclude, Port Lincoln is a treasure trove of unforgettable experiences, catering to the adventurous spirit and those seeking relaxation amid nature's wonders. From thrilling encounters with sharks and sea lions to tranquil walks along secluded beaches, and from indulging in delectable seafood to tasting exquisite local wines, this vibrant town has it all. Embrace the coastal charms and underwater thrills that await in Port Lincoln, and embark on a journey that will leave you with cherished memories for years to come. Whether you are an avid wildlife enthusiast, a gastronomic explorer, or a history lover, Port Lincoln promises an unparalleled travel experience that will forever hold a special place in your heart.