Cleaning
The Rise of On-Demand Cleaning Services: Convenience at Your Fingertips in Melbourne
Cleaning a space (whether residential or business) can be extremely daunting. Depending on the space, it can take a long time and be unnecessarily complicated. Limited access to advanced cleaning tools and supplies could easily take up hours or days! It's no wonder cleaning is a job that most people hate but have to do!
The good news is that you can now hire on-demand cleaning services experts in Melbourne. 
Why Invest in On-Demand Cleaning Services?
There has been a rise in offers by professional cleaning services Melbourne, which is excellent news for homeowners and business owners. Getting the cleaning service you need when you need it is now possible. Let's break down the benefits of hiring on-demand cleaning services that make it a worthwhile investment. 
Improves Time Efficiency
Your time is valuable. But when your house or office is dirty, you have to spend a few hours cleaning the space. Unfortunately, your time could be better spent in more productive ways.
For this reason, hiring a professional cleaner is smarter because you can get more value for your money. Instead of spending all day cleaning your home or office, you can use that time for more productive activities that help you earn more money. Professional cleaning services in Melbourne offer different pricing packages that suit your various cleaning needs. Therefore, you could pick the best cleaning package for your budget and needs.
Regarding time efficiency, working with a cleaning service will save you plenty of time to do more important things.
Better Cleaning Performance
Another critical advantage of hiring on-demand cleaning services for your home or office is the access to better cleaning performance. At home (or in your office), you cannot access professional-quality cleaning equipment and tools that deliver maximum cleaning efficiency. Therefore, the cleaning result could be more efficient if professional and trained cleaners performed it.
On the other hand, a professional cleaning service can utilise the tools available to them and the proper training to ensure a more thorough cleaning. Since the cleaners have proper training and know the best cleaning techniques, they can keep your space squeaky clean to ensure your satisfaction.
Moreover, you could get quickly tired from mundane cleaning tasks. But professional cleaners work as a team to ensure they won't miss any spot.
Convenience
Cleaning is a tedious job. It requires time and effort. Despite this, you could spend an entire day cleaning your home or office and still be unsatisfied with the results. Thus, professional cleaning services in Melbourne are here to save the day. They offer maximum convenience for busy individuals and offices that don't have in-house cleaning staff.
The rise of on-demand cleaning services means you can book them ahead of time to clean your space at your preferred date and time. You can enjoy the convenience of a professional cleaning team accommodating your schedule. The client's convenience is at the top of their priority without sacrificing their desire for a clean home or office.
Long-Term Savings
Hiring on-demand cleaning services can deliver long-term cost savings because you can properly maintain your home and office.
For example, cleaning services can help adequately maintain and care for your windows, floors, furniture, and carpets. The deeply ingrained dirt and dust could damage these items over time, so you can get a good investment return when you hire professional cleaners.
Flexibility
The flexibility of on-demand cleaning services offers convenience to customers because it allows them to choose the type and frequency of cleaning services they hire. Some companies offer packages for individual services. You can adjust the services you hire to fit your needs and budget instead of the other way around. It gives you more control over the level of service you get to deliver maximum satisfaction with each cleaning job.
Handle Any Type of Cleaning
Among the primary advantages of an on-demand cleaning provider is access to various services. These companies have well-trained staff and cleaners that can handle any cleaning job. For example, you can hire cleaners specialising in window, carpet, upholstery, and floor cleaning.
You can specify the service you need and pay for it. You won't have to pay for other unnecessary services. And you can expect deep cleaning from these specialised services.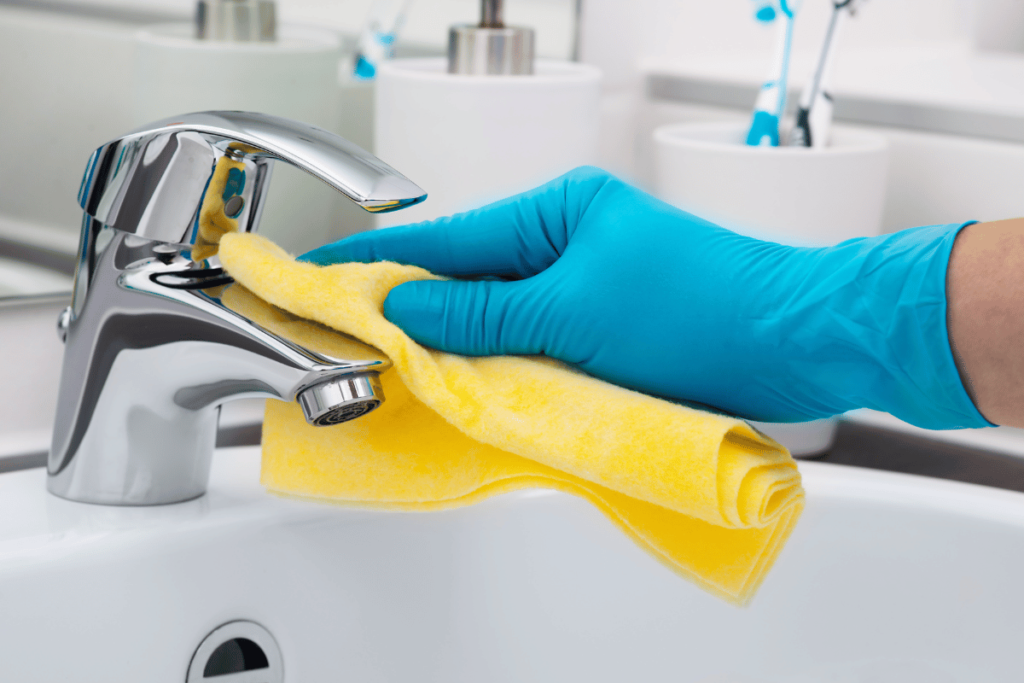 Cost-Effectiveness
In addition to the long-term savings, another financial benefit of on-demand cleaning services refers to their cost-effectiveness. Think about the cost of cleaning tools and equipment. And then consider the time it would take to do the cleaning on your own, compared with when you hire a dedicated in-house cleaning team (or a cleaning maid for your home).
The salary you pay for the cleaning team and the added cost of acquiring the cleaning tools and equipment they need is higher than what it would cost to book an on-demand cleaning team. It is incredibly cost-effective for situations requiring only one-time or infrequent cleaning. You must weigh the benefits and drawbacks to help you decide what is most cost-effective and convenient.
Peace of Mind
The most significant benefit of on-demand cleaning services in Melbourne is the peace of mind you enjoy from their service. Knowing that you have a team of professionals looking after your home and other valuable items, you can rest assured that they will last for many years.
Knowing that your home or office is free from dust, dirt, and other allergens that could pose serious health risks also gives you peace of mind. Your space becomes a safer and healthier environment.
Conclusion
Whether you are hiring professional cleaners for residential or commercial space, on-demand cleaning services offer the best solution regarding flexibility and convenience. But the most significant advantage is enjoying a well-maintained and clean space without interrupting your daily activities. You can free yourself of worries about how to properly care for your space because there are professionals who will handle it for you.