Best Rated Babysitters in Melbourne
When looking for babysitters in Melbourne, you have access to a diverse group of exceptional professionals who are ready to cater to your specific childcare needs. Whether you require occasional babysitting services or regular childcare assistance, you can rely on talented babysitters in Melbourne to ensure a safe and nurturing environment for your children.
Melbourne offers a thriving babysitting scene, providing a diverse array of services and specialties to choose from. From experienced caregivers for infants to energetic playmates for older children, these babysitters have the skills to provide exceptional care and foster a positive experience for your little ones. Passionate about their work, Melbourne babysitters are dedicated to ensuring the well-being and happiness of your children while you are away.
Trust in the best local babysitters in Melbourne to take care of your childcare requirements. Their expertise and attentiveness will help create a strong bond with your children, ensuring they feel comfortable and secure in their care. Whether it's for date nights, work commitments, or any other occasions, these babysitters are committed to providing reliable and loving childcare services.
Orderoo, a small Australian-owned start-up, is introducing on-demand babysitting services in Melbourne for the first time. Alongside its diverse range of services, Orderoo aims to provide convenient access to professional babysitters at the tap of a button. Whether you need occasional babysitting or regular help, Orderoo will connect you with skilled professionals who can take care of your children with expertise and care. Stay in touch with Orderoo as it brings innovative on-demand services to the Melbourne community.
Best Rated Babysitters in Melbourne
Nanager
Category: Consultant
Google Rating: 5.0 stars(28+)
Years in Business: 5+ years in business
Introducing a nanny solution fit for today – Nanager™, the caring nanny agency. They specialize in recruiting outstanding candidates to offer top-notch nanny and home management support for families in Melbourne and all across Australia. Nanager™ has established a nurturing company that empowers nannies and caregivers to pursue their passion while feeling valued in their roles, ensuring their time is well utilized.
Phone: NA
City Babysitters
Category: Childcare Agency
Google Rating: 5.0 stars(17+)
Years in Business: 20+ years in business
City Babysitters is a boutique family owned and operated business with over a decade of experience, dedicated to offering carefully screened and selected carers, prioritizing quality care for children. They take pride in providing maturity, wisdom, and peace of mind to parents while ensuring confidence and reliability. With a sole focus on child care, City Babysitters passionately delivers exceptional services that have contributed to their ongoing success.
Phone: 0466 201 589
Little Lovelies Nanny & Babysitting Agency – Melbourne
Category: Childcare Agency
Google Rating: 5.0 stars(14+)
Little Lovelies, founded in 2015 by Jacqui Nixon, a mother of two, has become a trusted nanny and babysitting agency across Sydney, Melbourne, Brisbane, Tasmania, Central Coast, Byron Bay & Northern NSW, Gold Coast, Noosa & The Sunshine Coast. Jacqui's mission was to infuse the process of finding a nanny or babysitter with heart, prioritizing children's well-being. Little Lovelies fosters strong connections between families and nannies by carefully selecting the best caregivers. With a team of experienced childcare consultants, many of whom are mothers themselves, the agency delivers a warm and personalized approach, going the extra mile to ensure exceptional service, making them a reliable choice for parents seeking trustworthy childcare support.
Phone: 1800 665 215
Blossom Nanny Agency
Category: Childcare Agency
Google Rating: 5.0 stars(13+)
In 2020, Maddy Bowden, a Registered Nurse with extensive childcare experience, founded Blossom Nanny Agency. Driven by her passion for working with children, Maddy aimed to provide Melbourne's working families with high-quality and devoted nannies. With a strong background in both medical care and childcare, she sought to create a reliable and nurturing environment for families in need of trustworthy and experienced caregivers.
Phone: 0433 029 223
Event Nannies
Category: Childcare Agency
Google Rating: 4.8 stars(23+)
The team at Event Nannies consists of career nannies and educators with extensive experience working with children and families. Now, they offer their top-quality services at events, ensuring the safety and entertainment of children of all ages and group sizes. Event Nannies takes pride in creating the ultimate experience for clients, handpicking highly experienced and nurturing caregivers with unique skill sets to cater to each family's specific needs.
Phone: 0413 582 660
Placement Solutions – Nanny and Recruitment Agency-Melbourne
Category: Recruitment Agency
Google Rating: 4.7 stars(70+)
Years in Business: 35+ years in business
Placement Solutions offers assistance in Melbourne and throughout Victoria, as well as in Sydney and Tasmania, providing Professional Nanny/Educator or Household Manager services. With over 35 years of experience leading the industry, they take immense pride in upholding the highest standards of recruitment practices. If individuals seek a legally paid and well-equipped Professional Nanny/Educator to provide the best care for their family, they are encouraged to get in touch with Placement Solutions. Their services extend to greater Melbourne, all regions of Victoria, as well as Sydney and Tasmania. All Nanny/Educators provided by the agency are either legally employed through the agency as a labor-hire firm or privately employed by the clients themselves.
832 High St, Kew East VIC 3102
Phone: 1300 854 624
Why Choose On-Demand Babysitters in Melbourne through Orderoo?

Exceptional Childcare Services
Babysitters listed on Orderoo are renowned for their exceptional skills and unwavering attention to detail when it comes to childcare. Their dedication to providing high-quality care ensures that your children are in safe and nurturing hands. With their expertise and commitment, you can expect a reliable and attentive babysitting service that meets the highest standards.
Easy Booking
Booking a babysitter in Melbourne is incredibly convenient through our user-friendly platform. Simply browse through the available babysitters, choose your preferred date, time, and location, and you're all set! We understand that sometimes you may need a babysitter on short notice, so depending on their availability, you can even book them ASAP for on-demand services. Our priority is to ensure a seamless and hassle-free booking process, allowing you to secure a babysitter effortlessly.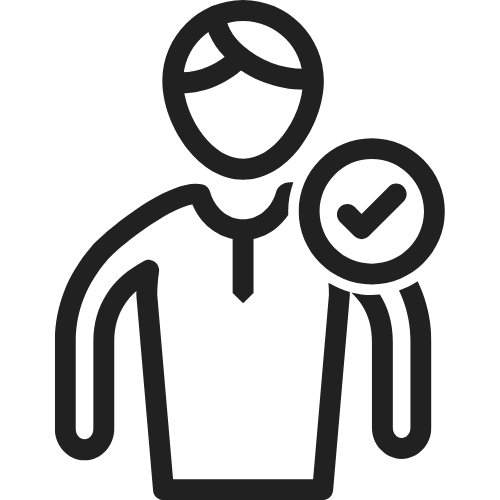 Reliable Professionals
Rest assured that all our babysitters have undergone a rigorous vetting process. We carefully select professionals who demonstrate professionalism, reliability, and a commitment to delivering exceptional childcare services. Our babysitters are thoroughly screened, background checked, and experienced in providing care for children, giving you the peace of mind to trust them with the task of looking after your little ones with expertise and dedication.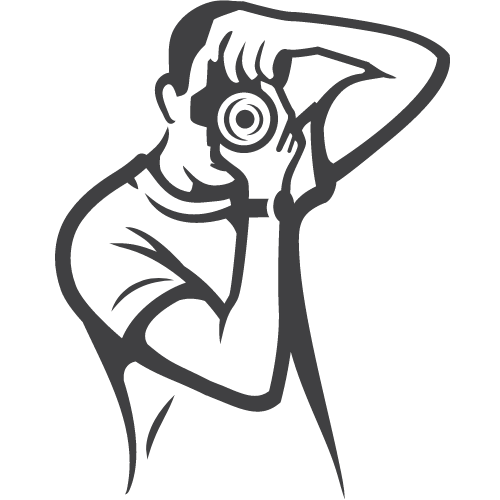 Tailored Childcare Services
At Orderoo, we understand the significance of a personalized childcare experience. That's why we connect you with a diverse selection of talented babysitters dedicated to delivering services customized to your unique preferences and your children's requirements. Whether you need occasional babysitting or regular childcare, our babysitters have the expertise to handle all aspects of caring for your children. Explore their profiles and browse through the range of childcare services available to find the perfect babysitter for your needs. With Orderoo, you can expect a tailored childcare service that ensures your children are well-cared for and happy under the watchful eye of experienced babysitters.
Download the Orderoo User App
Experience a hassle-free way to find the best Babysitters in Melbourne with the Orderoo User App. Available for both iOS and Android devices, this app allows you to explore a diverse selection of professional babysitters and gain instant access to their profiles and services. Whether you need reliable childcare immediately or want to schedule for later, the Orderoo app makes it effortless to browse, compare, and book your preferred babysitting services. Download the app today and enjoy a seamless way to find and hire top-notch babysitters who will ensure your children are in safe and caring hands.
Become a babysitters
Ready to take your childcare skills to the next level? Become a Babysitter with Orderoo! Showcase your talent, connect with families, and watch your business flourish. Expand your reach, specialize in your preferred age group, and become a sought-after Babysitter in Melbourne. Don't miss this chance to elevate your career in the childcare industry. Join Orderoo today and make a positive impact in the world of babysitting!